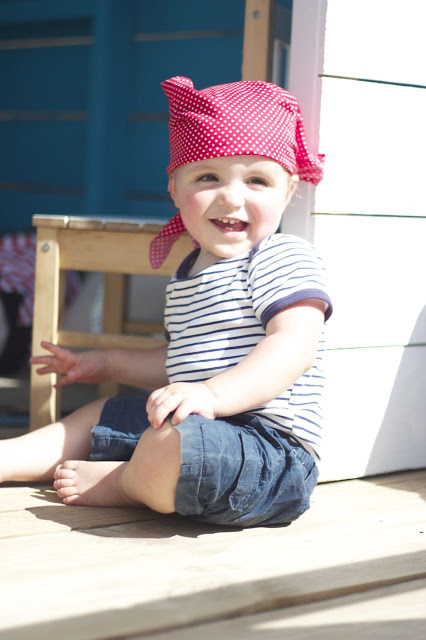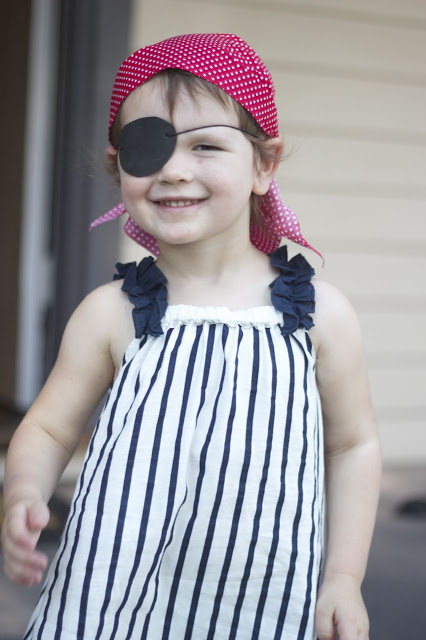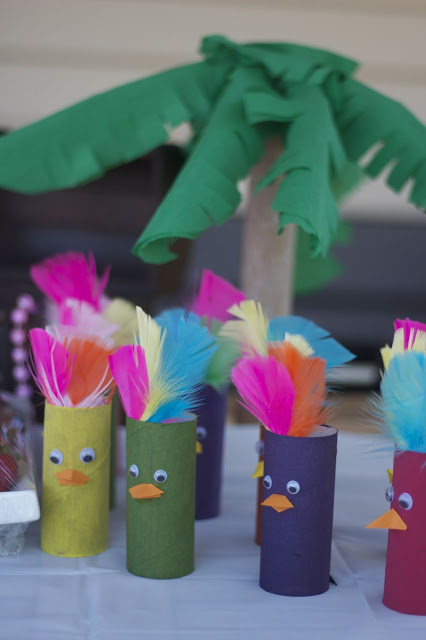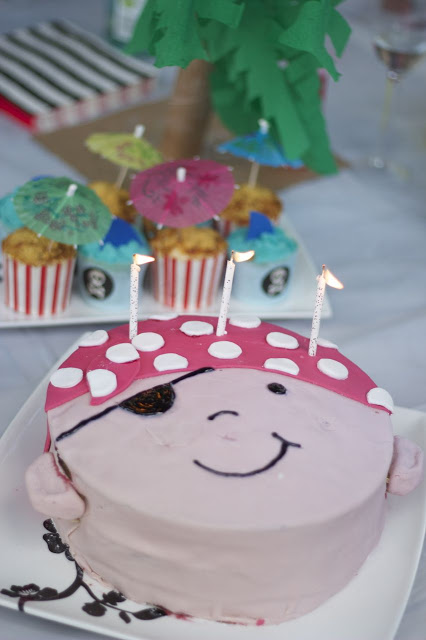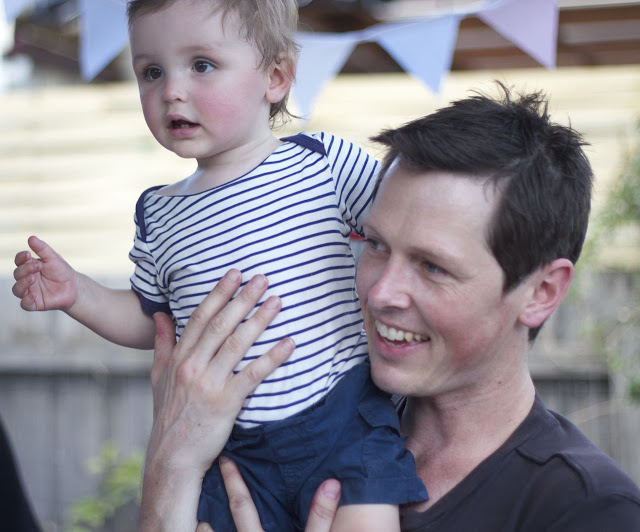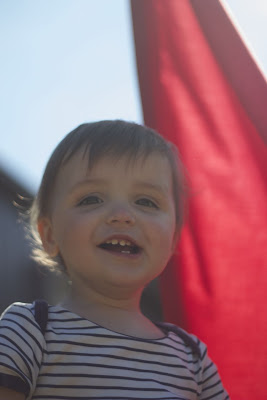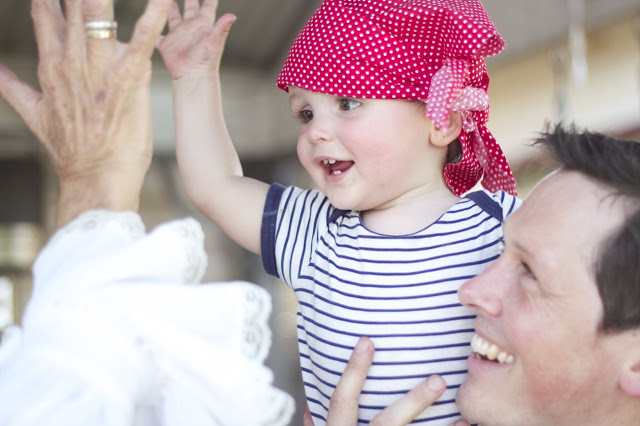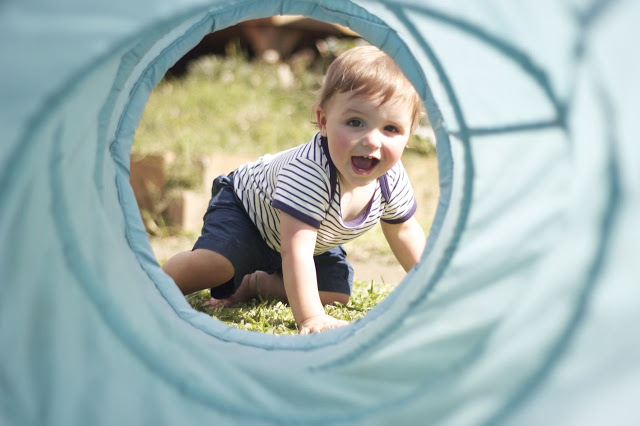 Ooo Aaaarr! Ohoy there mateys! Yesterday was Jacob's first birthday party, and, incase you haven't guessed, it was a pirate party. We had so much fun; the weather was perfect and the guests were lovely.
There were sandwiches, sausage rolls and a plethora of cake. There were eye patches and paper hats and scars. There were balloon sword fights, "Arrrrr's" a plenty and our very own pirate ship on the lawn. The cubby got a very rigorous playing with and some people even walked the plank!
My two dearest birthday boys had a fantastic (if tiring!) day. They both got rather spoiled with gifts, stuffed their faces with cake and had generally had a swashbucklingly good time. So a big thank you to all our friends and family who made it such a lovely day, and to those who couldn't be there; we missed you.
x